SATURDAY 6.
IT'S TIME TO LINK UP WITH THE 2 HOSTESSES WITH THE MOSTESSES: BOOBIES FROM BOOBIES, BABIES AND A BLOG
AND ASHLEE FROM THE ZOMBIE HOUSEWIFE.
This weeks Saturday Six is not only the FMK edition, (That's f#ck, marry, kill to those of you living under a veil of rainbows & butterflies!)but Ashlee and Boobies have the perfect guest host for the week....drum roll please........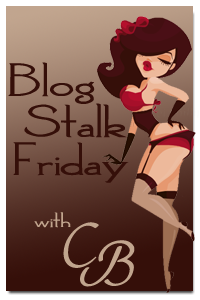 THE BEAUTIFULLY SPOKEN CB!
(DON'T FORGET TO JUMP ON HER BLOG STALK FRIDAY HOP AND FOLLOW HER RULES TO THE LETTER, OR SHE WILL RIP YOU A NEW ONE!)
Here's the plan; we still have 6 questions for you...they just happen to be in FMK format. You will be given 3 names--you then have to allot whom you would f#ck, marry, and kill. (It's just a game..don't get your panties all twisted folks...you don't really have to have sex with them, marry them, or kill them!)
THE TWO ASHLY'S DEVISED THE LIST AND THE RULES ARE SIMPLE...YOU

MUST ANSWER EACH OF THE SIX QUESTIONS WITH FMK. NO SKIPPING, NO PLEADING THE FIFTH, NONE OF THAT. ANSWER, OR DON'T PLAY!
READY?? HERE'S THE LIST!!
Dane Cook, George Lopez & Fred Durst

Jessica Simpson, Angelina Jolie & Megan Fox

Kyle Busch,

Charlie Hunnam

(Jax-Teller Sons of Anarchy),

Alexander Skarsgård

(Eric-

True Blood)

Scarlet Johanson, Jennifer Love Hewitt, Anna Paquin (Sookie- True Blood)

Nicki Minaj, Selma Hayek, Gwen Stefani

T.I., Marilyn Manson,

Dax Riggs
OK HERE'S MY ANSWERS IN WHITE!
1. DANE COOK~>FUCK. GEORGE LOPEZ~~> MARRY. FRED DURST~~> FUCK.
2. JESSICA SIMPSON~~> KILL. ANGELINA JOLIE~~> FUCK. MEGAN FOX~~. FUCK.
KYLE BUSCH~~> MARRY. CHARLIE HUNNAN~~> FUCK.ALEXANDER SKARSGARD ~~> FUCK
4. SCARLET JOHANSON~~> MARRY. JENNIFER LOVE HEWITT~~> MARRY ANNA PAQUIN~~>FUCK.
5. NICKI MINAJ~~>KILL. SELMA HAYEK~~> FUCK. GWEN STEFANI~~> KILL
6. T.I. ~~> FUCK. MARILYN MANSON~~> KILL. DAX RIGGS~~> MARRY
THERE YOU GO, NOW ANSWER AWAY.AND DON'T FORGET TO LINK UP WITH THE 3 HOSTESSES BEFORE YOU DO ANYTHING ELSE!!
HAPPY SATURDAY BITCHES!!!
LOVE FROM A CALIFORNIA MOMMA,