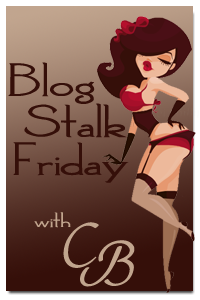 ONE OF MY FAVORITE DAYS OF THE WEEK, JUST GOT EVEN BETTER, THANKS TO THE FABULOUS, STRAIGHT FORWARD, DON'T GIVE A FUCK, TELL YOU LIKE IT IS BLOG HOP FROM CB, OTHERWISE KNOWN AS ONE CRAZY BRUNETTE CHICK. THIS WOMAN HAS AWAKEN A WHOLE GENERATION OF WOMEN BLOGGERS WHO WERE LOST, TRYING TO FIND THEIR NICHE, CONFORMING TO WHAT SOME CALL, "MOM BLOGGERS"
WELL, MS. CB HAS MADE IT OK TO BE OURSELVES, FLAWS AND ALL. I AM NOT HESITANT TO WRITE THE WAY I WANT TO WRITE. I AM COMFORTABLE WITH SAYING WORDS LIKE "FUCK" AND "SHIT"
IN OTHER WORDS, I CAN BE ME. AND IT'S OK. I'M NOT GOING TO BE ALIENATED OR JUDGED, WELL MAYBE BY SOME, BUT HELL, DO I LOOK LIKE I GIVE A FUCK?
IF YOU GUESSED THAT I DON'T, THEN "DING DING DING...YOU WIN!!!" I'M ACTUALLY TIRED OF TRYING TO BE THE "MOM-BLOGGER" AND I FEEL LIKE I'M HIDING PARTS OF THE REAL ME..WELL NO MORE...I'M BUSTING OUT OF MY SHELL AND READY OR NOT HERE COMES THE REAL MOTHER FUCKING CALIFORNIA MOMMA, HOPE YOU ALL STICK AROUND AND NOT GET SCARED OFF...I GUARANTEE THE RIDE OF A LIFETIME
THANK YOU CB, FOR HELPING ME OPEN MY FUCKING EYES!
OK NOW FOR THE RULES OF THIS FRIDAY BLOG STALK
1. If you are crocheting a fucking hat while you read this post... Fuck off and DO NOT LINK UP!
2. If you say 'FUDGE' instead of just blasting out with 'FUCK'... DO NOT LINK UP!
Take the goddamn button, POST the fucker SOMEWHERE, then link up fucktards!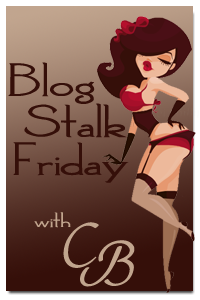 THANKS FOR HOOKING UP WITH US FOR FRIDAY BLOG STALK. SEE YOU AROUND!
ANGELA