Today is the day for post it notes!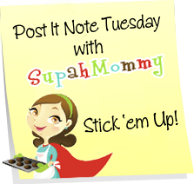 I so love these days, when it is ok to say what irks you, but in a cute fun way
.
In fact, I wish we could do something like this everyday of the week sometimes.
ok well, it's bot that bad, I guess. I must be just extra irritable today.
ok so here it goes:
ok, well maybe that's a bit too harsh...but then again...