HOW FREAKING AWESOME IS IT WHEN YOU ARE HAVING A BAD WEEK AND OUT OF THE BLUE, SOMEONE IS THERE FOR YOU AND HELPS GET YOU OUT OF THAT RUT? HOW AWESOME IS IT TO BE ACKNOWLEDGED AND RECOGNIZED FOR SOMETHING YOU SPEND ALOT OF TIME AND PUT IN A LOT OF EFFORT? HOW GREAT IS IT TO KNOW THAT OUR WRITING OR STORIES OR EVEN JUST OUR COMMENTS HAVE REACHED SOMEONE?
WELL THAT IS WHAT HAPPENED TO ME YESTERDAY WHEN I READ MY COMMENTS FROM A WEEK AGO...THE LOVELY KIMBERLY FROM A SPICY BOY, A CAT AND MY FAT ASS, GAVE ME MY VERY FIRST BLOG AWARD!
SO I WANT TO THANK KIMBERLY FOR THIS VERY SPECIAL AWARD!!!
Here are the rules for receiving this award.
1) Thank the person who gave you the award
2) Share 7 things about yourself
3) Pass the award along to at least 10 blogger's you think are fantastic
4) Contact the blogger's you picked and let them know about the award
1. EVEN WITH ALL THE CHAOS AND DRAMA THAT SEEMS TO FILL MY LIFE, I WOULD NOT CHANGE ONE THING ABOUT IT!
2. I WANT TO HAVE ANOTHER BABY IN THE NEXT FEW YEARS BEFORE I GET TOO OLD TO HAVE ONE
3.MY GOAL IN LIFE IS TO BE A WOMAN MY SON WOULD BE PROUD TO CALL HIS MOM, TO BE A LADY THAT JON WOULD BE HONORED TO CALL HIS WIFE, AND A PERSON THAT CAN LOOK AT HERSELF IN THE MIRROR WITH NO REGRETS.
4. I WANT TO MAKE A LIVING FROM MY CREATIONS.
5. I WANT TO BE MORE INVOLVED WITH BLOGGING AND BE MORE DEDICATED.
6.I AM THE YOUNGEST OF FOUR GIRLS AND MY MOMS FAVORITE!!
NOW TO MY PICKS FOR THIS AWARD!!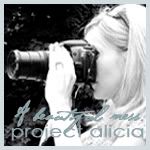 http://crysalismum.blogspot.com/